The list of the injuries the 24-year-old accounting student sustained is long. Skull fractures, blood clots and bleeding on the brain, facial nerve damage, rib fractures, ankle injuries, hearing loss and eye damage.
Seven long months in hospital and for most of it, he felt alone. When his parents came from China to see him, they didn't understand why he would choose to stay so far from home. Sometimes he wished he was dead, at other times he was scared of losing his life. "Am I dying alone in another country?" he thought.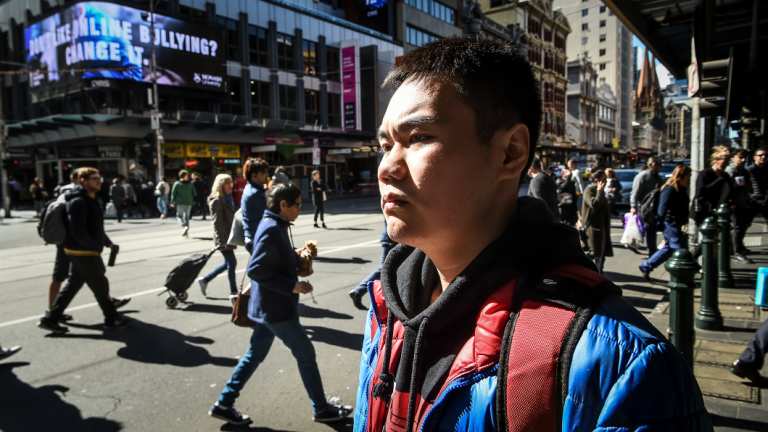 A lot of the time he was angry.
"I could not find the right way to make me feel, to rest my anger. It doesn't make any sense. We were doing the right thing," he said.
Loading
"I felt so angry, but I think this unbridled emotion is not a good emotion."
Mr Li wanted to share some of what he's been through so he was more than "just a Chinese student" among the injured.
He was discharged from a rehabilitation centre in late July and Mr Li, a permanent resident, is now pursuing Transport Accident Commission support.
"Tong has been through hell and back and it's still not over for him as far as his recovery is concerned," Slater and Gordon lawyer Marko Eric said.
"We will work to ensure that he has all the support he needs so that he can get his life back on track."
The TAC have accepted 32 claims following the incident, providing payment for medical services, ambulances, travel expenses, income support and rehabilitation.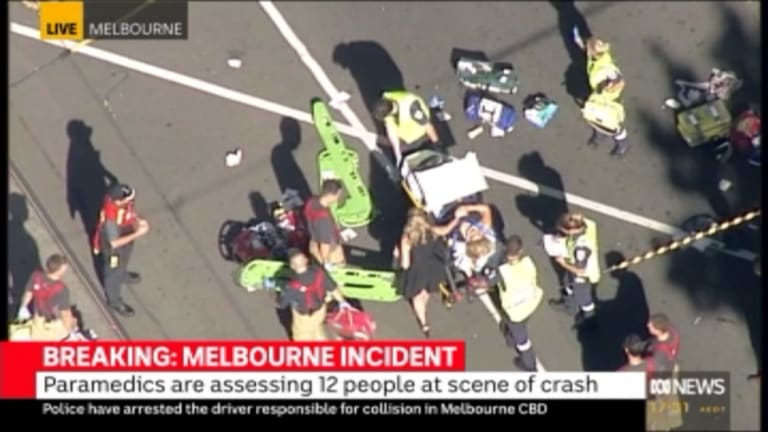 It's a sunny day in Melbourne when Mr Li returns to the intersection of Flinders and Elizabeth streets. At every change of the lights, dozens of people walk across the intersection unafraid. Mr Li is there among them, wearing a Chicago Bulls basketball hoodie.
At first he's OK but he starts wincing at the sounds of the cars behind him and has to move to a quieter spot away from the intersection.
"Before the accident, I totally want to stay here without any hesitation. It's safe, there are nice people, I am a Christian so I had many friends in the church. Since then … I am not sure. Should I go back?" he said, sitting at an outdoor table a few hundreds metres from the intersection.
"But I want to create something new and just keep trying."